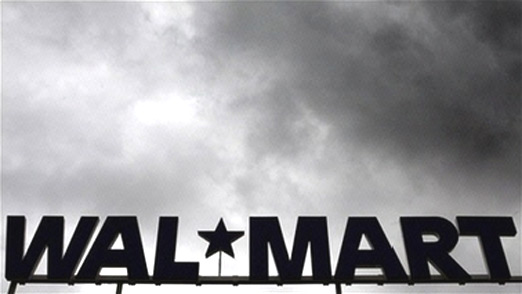 Wal-Mart, absent from Indonesia since 1998, is hoping to reestablish itself here by purchasing Matahari Putri Prima's hypermarket and supermarket business in a deal that could be worth $1 bilion
.
Jakarta.
After an absence of over a decade in Indonesia, Wal-Mart, the world's biggest retailer, has reportedly entered the bidding for Matahari Putra Prima's hypermarkets and supermarkets, assets said to be worth as much as $1 billion.
Wal-Mart is stepping up international growth after more than a year of declining US same-store sales at its big-box stores.
Sources said on Thursday that Wal-Mart had hired Barclays Capital to advise on the deal.
Matahari is selling Hypermart, the nation's second-biggest hypermart chain after Carrefour Indonesia, to focus on its core health care and property assets.
A banker said he expected the sale to fetch between $800 million to $1 billion.
Wal-Mart is said to be competing against South Korean giant Lotte Shopping and private equity fund Carlyle Group for the retail assets.
The auction provides an opportunity to buyout funds and global and regional retailers to get a foothold in Indonesia, where consumer spending is expected to rise in line with strong economic growth.
Economists and market analysts say it is clear that Indonesian consumers are proving highly attractive, with per-capita income inching close to $3,000.
Matahari shares are up about 70 percent this year, reflecting some of those growth expectations, far outpacing a 42 percent rise in the benchmark Jakarta Composite Index.
It was unclear whether Wal-Mart had submitted a formal offer. Sources had said that Lotte and Carlyle had submitted first-round bids, the details of which remain private.
Wal-Mart did not respond to calls seeking comment, while Barclays Capital also declined to talk to reporters.
Bank of America, which is advising Matahari on the deal, was not available for comment.
A Matahari director told the Jakarta Globe on Wednesday that the management was unaware of Lotte's interest and was therefore unable to comment.
Wal-Mart earlier opened for business in Indonesia at Supermal Karawaci, which was previously known as Lippo Supermall, located in Karawaci, Tangerang.
But the store was closed after it was burned in the 1998 riots.
The strong line-up for Matahari comes ahead of Friday's deadline set by French retailer Carrefour for the planned sale of its Southeast Asian assets, excluding Indonesian stores, in a $1 billion deal.
Japan's biggest retailer, Aeon, and private equity group Navis Capital are likely to submit second-round bids for Carrefour's regional operations, sources said.
Matahari is owned by Lippo Group, which the Jakarta Globe is affiliated with.
Reuters, JG