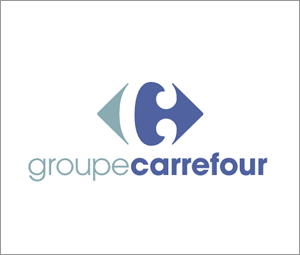 Morningstar is initiating credit coverage of Carrefour with a BBB rating. Our rating reflects the company's narrow economic moat, which is derived from its strong market share positions and its dominant scale, offset by weak credit metrics.
With operations in Europe, Latin America, and Asia, Carrefour is the world's second-largest retailer, the largest in Europe, and has one of the top share positions in every market where it competes. The company operates four main grocery store formats--hypermarkets, supermarkets, hard discount, and convenience stores--and has more than

15,000

stores in

31

countries. France, which accounts for more than

40%

of sales, is struggling with a slow recovery and a secular shift away from the hypermarket format. Improving performance in France as well as the rest of Western Europe is vital for Carrefour's long-term prospects, in our view. Wal-Mart may be the largest global retailer, but Carrefour is ahead of Wal-Mart in key emerging markets like Brazil and China. To maintain its lead, we believe it's critical that Carrefour improves margins and cash generation in its mature markets to give it the means to aggressively invest in growing stores internationally.
Given its size, Carrefour should be able to keep competition at bay in France, but that hasn't been the case as the firm failed to truly integrate its last large acquisition. Rather than continuing to drive down costs and leverage greater scale to maintain price leadership, the firm lost focus. This opened the door to discount competition, which has only been exacerbated by lessening consumer enthusiasm for the hypermarket format and sluggish economic conditions. The firm's consolidated operating margin of less than

4%

significantly trails its global peers' as Wal-Mart and Tesco generate close to

6%.

The firm's Cash Flow Cushion of

75%

is low due to significant maturities over the next few years, which we expect the firm will refinance with longer term debt.